Read about Tanzania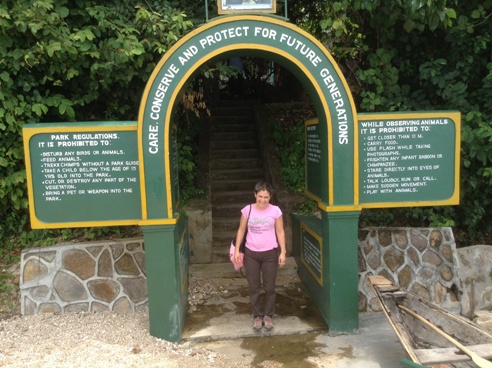 Read about Belize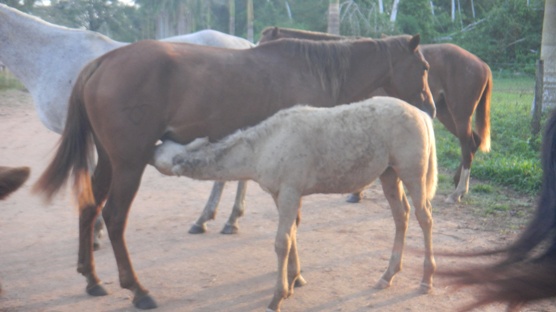 Read about Africa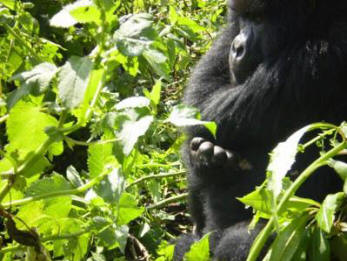 Austria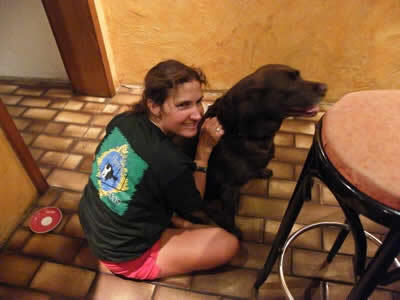 Massaging a local dog in Austria

My trip to Austria was to work on dogs at the world agility championships. It was a wonderful opportunity. I had the chance to see the faster and most finely tuned dog and handler teams in the world. This is my second time to the world competition as a canine massage practitioner. Each time I have the opportunity is a a big honor and loads of fun. Getting to be a small contributing factor to the teams success is wonderful.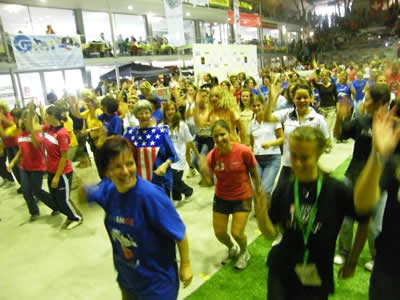 All work and no play makes Maria a dull masseuse!

Maria in California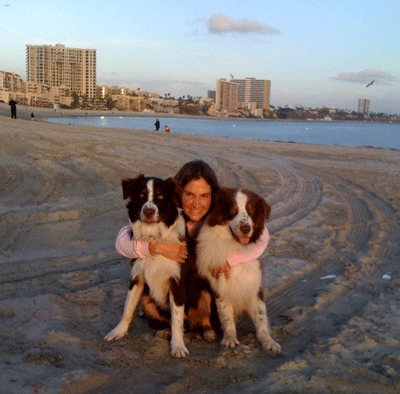 This is a trip I also enjoy. It is for the American Kennel Club agility invitational. These are the top five of all the breeds recognized by the AKC. I work on several dogs at this event. Mostly they are agility dogs but on occasion I also see confirmation and obedience dogs. The fun thing about this event is that these teams have worked together to be the most pointed representative in their breed. The goals for each of them are different. Some are excited to show off a not so common agility dog and some are looking to win it all. Either way everyone has a good time. The ocean does not hurt either!
Ecuador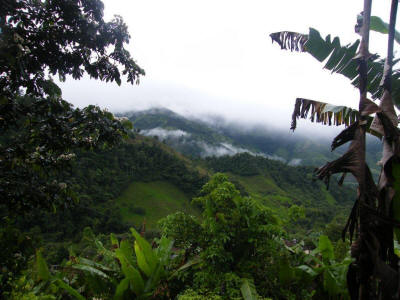 My Ecuador vacation was great. I had a chance to see a new country and get to ride as often as I wanted to. What I enjoy most is getting to learn a bit about the culture. I am primarily interested in how they treat there animals. Here they seemed to need them greatly. he horses owned by local people were used to transport water and other needed things as well as providing transportation. There were no inside areas for the horses I saw in my area of Ecuador but they really did not seem needed. They were thin but not too thin, they were rather just really fit. The dogs seemed to live outside but were valued as well. They would walk down the street with the owners loose and never leave their sides. The puppies would be on a leash and small dogs would get picked up when a car or horse would come by.I always take the opportunity to see what the muscle tone feels like when I go to places that have different management styles. The horses I worked on were solid muscle which was hard but not tight. There was no cords of muscle nor spasms. It was just very hard. Once I began massaging it released easily and the muscle would soften. These horses did not seem concerned with this would be the chance of injury or a slip. These guys were so sure footed I can't see that happening too often. The dogs were also lean but the muscle felt good. It was longer in the dogs I worked on. I imagine the amount of exercise they get promotes the long thin muscle rather then the bulk that occurs from pulling or repetitive actions. I loved Ecuador and would go back in a second. There is so much more to see and I look forward to getting the chance to go again. See more pictures from the Ecuador trip here.
Last updated on 09/16/2010
Maria Duthie, Animal Massage Practitioner
Appointments call 440.669.6023
Copyright © 2002 Annisage. All rights reserved.